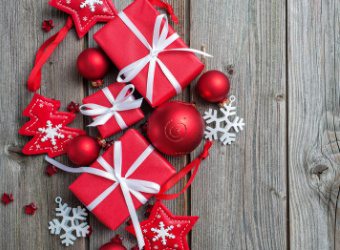 05 Dec

From Holiday Festive to Holiday Zen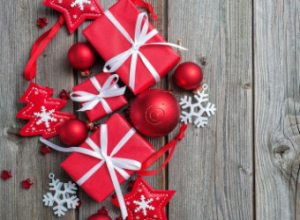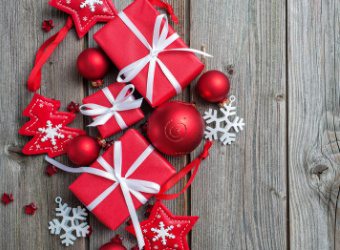 As we head into the holiday season, finding balance and staying mindful are at the top of our list.  Here at Get Ink, we are lucky to work with happy clients. Mindful clients. Clients who are involved in their communities, deliver a superior product and give back every day.  Cheers to that!
GET HOLIDAY FESTIVE
Area 31 Restaurant, Kimpton Hotel's crown jewel in S. Florida, has won numerous awards for its cocktail program.  Dean Feddaoui created a twist on traditional eggnog by pulling the "egg" out of the nog.  The "Cuban Eggnog" is an eggless, rum-spiked, Caribbean dream.  Want the recipe?  Send us an email ([email protected]).
Sushi Den in Denver celebrates its 30th anniversary December 24.  THIRTY YEARS!  Toshi and Yasu Kizaki opened up a sushi restaurant on Christmas Eve, in a landlocked state, before sushi was a staple in every major city.  December 17 to the 24, Sushi Den will offer "Furumai" during dinner.  Furumai is a traditional thank you gesture to honored guests.   Taru Sake will be served from the traditional sake cast to each guest as they arrive to the restaurant.  The complimentary Taru will served in a wooden serving box, which is called a Sake Masu.
LILT Lounge was designed from start to finish by our creative team. Modern and sleek with bold strokes of creative whimsy, LILT Lounge welcomes guests looking for a sophisticated alternative to the Miami club scene and a social setting for pre-dinner gatherings and post-dinner entertainment. LILT partnered with National Young Arts Foundation (YoungArts) to showcase musical acts and solo performances. Grammy nominated Cuban Jazz artist Michel Fragoso, Bossa Nova artists Rose Max & Ramatis and Miami favorites, Downtown Jazz and the Mark Small Quartet play weekly. For LILT's entertainment line up, please visit http://www.liltlounge.com/events/.
STAY HOLIDAY ZEN
Pura Vida Fitness and Spa, is the nationally accredited and applauded fitness and health sanctuary in Denver.  Designed to enliven all five senses, mind/body classes are taught by the country's leading instructors and offer a hybrid experience of cutting-edge fitness encompassing holistic yoga.  No matter how happy the holidays and new year can be, it comes with stress.  Pura Vida teaches how to work through stressful situations anywhere.  Breathing mediation is an excellent way of reducing stress and being present; with eyes closed breathe in the word "Thank You" and breathe out "Bless You", repeat those words during every inhale and exhale making sure to bring awareness to what those words feel like and sound like.
Temple Kitchen in South Miami hits the sweet spot between devotion to healthy and natural ingredients and desire for fast casual with its whole food plant based (WFPB) lifestyle.  Incorporating high design with recycled materials; natural ingredients with clean cooking techniques; clear intentions for healthy living with clever humor; Temple Kitchen brings "joy to the food".  From an easy refresh (and reminder of how easy healthy can be) to a full reset, Temple's restorative programs offer flexibility to begin any day with any purpose.  We've done the nutritional research, sourced tasty ingredients and created clean fuels for breakfast, lunch and dinner, delivered daily.  All you have to do is enjoy.