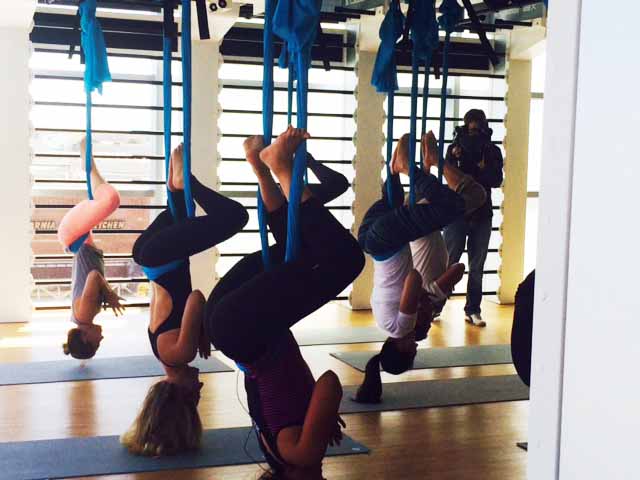 15 May

Take Flight With VOLO Yoga at Pura Vida Fitness and Spa

Welcome the summer season like a true Denverite by taking flight a mile high in Colorado—a mile high in a silk, blue hammock, that is.

Pura Vida Fitness & Spa, the nationally accredited fitness and health sanctuary in Cherry Creek, expands the conventional theory of mind/body balance with the recent launch of VOLO Yoga, a distinct method of aerial yoga that's both stimulating and fun.

Meaning "flight" in Italian, VOLO Yoga recalibrates the body through suspension therapy with specialized workshops focused on enhancing performance, recovering overworked body zones and increasing mobility.

The program's founder Harmony Hoefner, a former competitive snowboarder and master yoga instructor, developed different levels that anyone in pursuit of improving their mind, body and spirit could enjoy. The four signature levels include:
VOLO FLOAT: a deliciously soothing class designed for deep relaxation for the body and mind
VOLO FLOW: an asana-inspired class to flourish and take mat yoga practice to the air
VOLO INVERT: an advanced class focused on amplifying core strength, balance and improving yoga asana inversions
VOLO RESTORE: a therapeutic practice focused on deep and gentle releases, and increased mobility with safe and non-intimidating methods
Whether you're an adventurous athlete planning to participate in outdoor activities such as climbing a mountain or embarking on a river raft or you're simply someone looking to improve the overall balance of your body, VOLO Yoga is definitely one flight you need to catch.