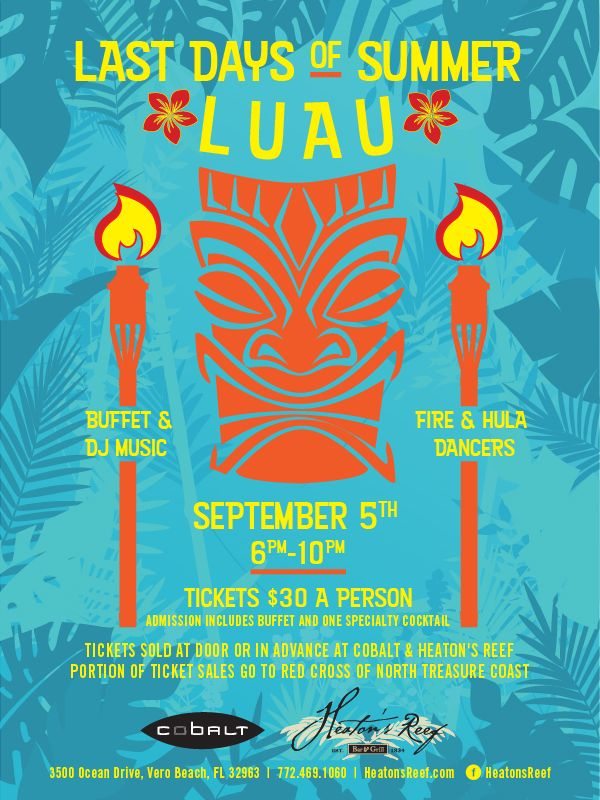 31 Aug

Last Days of Summer Luau at Cobalt

What a pleasant surprise! The sun is shining bright and the National Weather Service has less than a 50 percent rain chance predicted for South Florida through Saturday night  – so much for that hurricane, Erika.

Escape to Cobalt in Vero Beach for one more weekend of summer festivities at its Last Days of Summer Luau on Saturday, September 5 from 6 p.m. to 10 p.m. Grab a lei and a hula-hoop; it's time to hula the night away with panoramic views of the Atlantic Ocean and a cool sea breeze.

Surrounded by tiki torches and hula dancers, guests will enjoy hyper-local, Florida produce and seafood, festive cocktails and live music.

Tickets are $30 per person and available at the door or in advance at Cobalt Restaurant or Heaton's Reef. A portion of ticket sales will go to Red Cross of North Treasure Coast.

Head to http://www.cobaltrestaurant.com/promotions/last-days-of-summer-luau.htm for more information.