02 Feb

Gifting for Men this Valentine's Day

Gifting for men is never easy. This Valentine's Day, stray away from the overdone cologne and shaving cream set, and give him something he won't store away in his closet. If you're brave enough to delve outside of the traditional, here are two thoughtful ways to shower him with love this February 14.

Treat your man to a spa day at Salon Vaso where he can get polished and ready to go for your romantic date night by Vaso Spirou and her team of expert stylists. Tailor-made men will receive a haircut, custom facial grooming and a complimentary glass of Macallan scotch, whiskey or wine. It's his turn to get pampered and feel good this Valentine's day.

For more information, contact 305.674.7470 or visit www.salonvaso.com.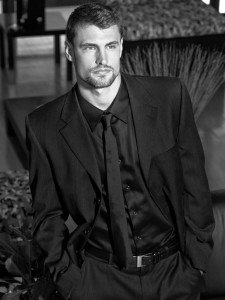 For the mindful man, surprise him with the gift of Modern ŌM. Modern ŌM's chakra-inspired malas, apparel, stationary and life gear such as sustainable beverage totes and iPhone cases, bring thoughtful reminders into daily life. Based on the 3000+ year old chakras, each modern designed product is sustainable and eco-friendly. Plus, 7% of profits go to Modern ŌM's Vitality Foundation.
Modern ŌM is sold online, at exhale spa boutiques and will host a special Valentine's Day curated showroom at Parc Lofts February 7 through the 13th.  By appointment, founder Myk Likhov, will offer one on one shopping experiences taking guests through the Modern ŌM story and products.
For more information, visit www.modernom.co.