23 Feb

5 Tips to Help You Get Through SOBEWFF 2016

Start your engines, South Beach Wine and Food Festival is upon us.  You have less than 48 hours to hydrate and get some serious sleep.

Here's our five recommendations to get you through your week.

No. 1 – Run to Whole Foods and buy a case of WTRMLN WTR.  Not only is it deliciously hydrating, it is good for your heart, lowers your blood pressure and literally cools the body.  Let it be your sexy new "evening mixer/morning fixer" as you pre-game for SOBEWFF.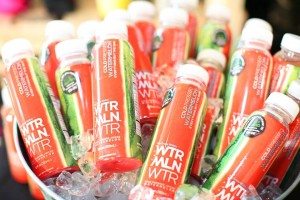 No. 2 – Slip into Salon Vaso and get #Vasofied.   Book a power hour for a manicure/pedicure and blow out to keep yourself sleek and sexy in the tents.  If you have an extra hour to spare, schedule the "Flirtatious" eyelash extension appointment.  It will cut your make-up sessions in half, with full and natural eyelashes.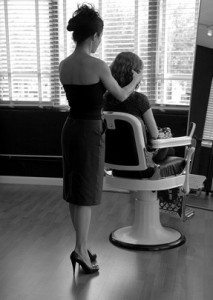 No. 3 – Refuel at Mare Mio.  The new restaurant by Claudio Giordano (of Alta Mare fame) is on charming Espanola Way and offers the best seafood in town.  Claudio's infamous homemade pastas are still on the menu, and with a glass or two of the special wine list – you'll be fueled up and ready to brave the crowds.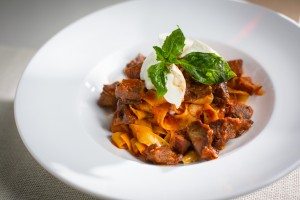 No. 4 – Stay Zen with Modern ŌM, a new lifestyle brand that transformed the ancient chakra system into a system of color and intention.  Along with beautiful people and famous chefs, comes horrific traffic.  Remind yourself of pure intentions by wearing a beautiful red mala or green NAMASTE t-shirt to keep #vitality and #compassion through the week.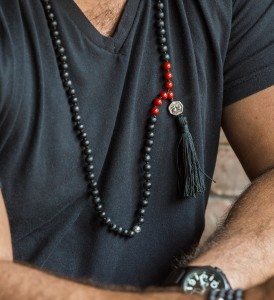 No. 5 – De-stress and Detox at exhale Spa South Beach.  Enjoy a morning of mindful indulgence with yoga, spa and snacking! First, you'll weave your way through an uplifting 45-minute exhale Flow Yoga class lead by Morgan Anderson-Reed on exhale's rooftop terrace with a detoxifying group acupuncture session. After class, refuel with cold-pressed juices, healthy lite bites and mini spa therapies.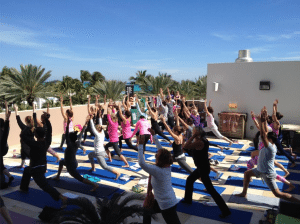 Friday, February 26 | Yoga Flow Starts at 10:30am-11:30am
Complimentary / Sign up online at exhalespa.com/south-beach
or call 305.200.1301.