28 Apr

Mindful Giving for Mother's Day with Modern ŌM

This Mother's Day, show your appreciation for mom by giving her the gift of Modern ŌM. Chakra-inspired malas, apparel, stationary, and life gear such as sustainable beverage totes and iPhone cases, bring thoughtful reminders into daily life. Based on the 3000+ year old chakras, each modern designed product is sustainable and eco-friendly. Plus, you can feel good while gifting, too; 7% of profits go to Modern ŌM's Vitality Foundation comprised of a list of organizations providing basic needs such as food and healthcare.

Gift giving ideas for Mom:
Septagon Flower Apparel: Designed in Italy and made in Albania from soft premium cotton, the apparel featuring the brand's elegant, signature septagon flower is a fashionable, year-round piece that's ideal for Moms on the go. Because it's Modern ŌM's "wear everywhere" shirt, Mom will always be reminded of her intentions, and won't say she "has nothing to wear" ever again. Apparel is available in black and gray, and short and long sleeves.
NAMASTE iPhone Case cradles Mom's phone while reminding her to recognize the light in others. The hardshell case is made up of a shock absorbent ring surrounded by a durable plastic shell and engraved inside is a special reminder to always speak "truthfully, mindfully, lovingly" in day-to-day communications.
NAMASTE "Thank You" notecards with a green NAMASTE COMPASSION t-shirt remind mom to recognize the light in others while also sharing her unconditional love with them. Great thing about the thoughtful and intention-based notecards are that they gift you back, too! (give a pack of NAMASTE "Love You" cards, there is a 99% chance you'll receive a thank you card in the mail)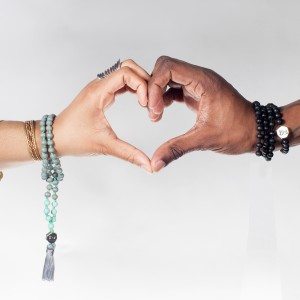 To learn more about the Miami and Asheville-based start up and the idea behind its products, view this 53-second video: https://youtu.be/DUDkcS_kfuw.
For more information, visit www.modernom.co.