28 Apr

Izakaya Den and Ototo expand lunch and dinner service for Mother's Day

In honor of Mother's Day, May 14, the Den Corner restaurants will increase Sunday hours, with Izakaya Den opening for full lunch and dinner service, and Ototo expanding serving hours. Sushi Den will be open for their regular Sunday hours.

Celebrate Mom, (and avoid the boring buffet) with signature dishes, whisky and sake flights, and delectable dessert cocktails.  Full information is below with link to images here.   Photo cred James Florio.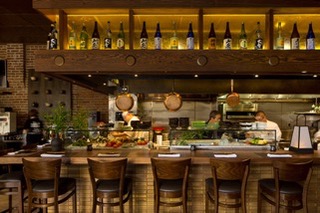 Lunch, 11:30 am – 2:30 pm
Dinner, 4:30 – 9 pm
Flights:
Sake ($20) or Whiskey ($25)
Dessert Cocktails:
Shochu Pumpkintini
Sake Dreamsicle
Signatures:
Black Cod
Grilled, Steamed or Fried Whole Fish
Grilled Whole Squid
Ramen, including Fresh Vegetable, Tonkotsu, Miso and Miso Pork Kimchi
Bowls, including Katsudon, Yakiniku and Unagi
Honey Miso Eggplant
Steamed Gyoza Dumplings
Housemade Agedashi Tofu with mountain yams, Japanese eggplant finished with Daikon Oroshi
Hamachi Carpaccio with Micro Red Shisho and Daikon Sprouts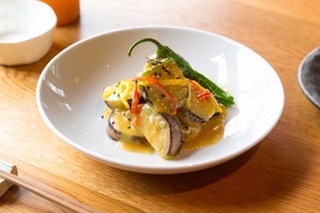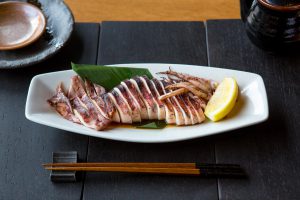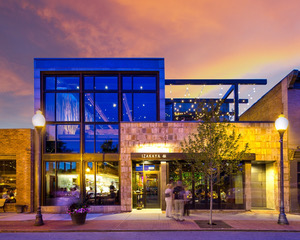 Lunch, 11:30 am – 2:30 pm
Dinner, 5 – 10 pm
Flights:
Sake ($25)
After Dinner Cocktails:
Montenegroni
Inniskillen Ice Wine
Signatures:
Sashimi Plates including New Style Salmon, Jalapeno Hamachi
Panzanela Salad with Watercress, Foccacia, Goat Cheese, Crabmeat and Sliced Pear
Lunch Bento Boxes, including Teriyaki Chicken & Salmon, Grilled Ginger Calamari Steak and Ginger Tofu
Ramen including Tonkotsu, Miso, Shoyu, Lobster and Tan-tan Men
Udon, including Nabeyaki and Tempura
Traditional Japanese Lunch Bowls, including Oyako, Yakiniku, Chicken Katsu and Shrimp Tempura
Deluxe Sushi Platters, including Tuna, Yellowtail, Salmon & Shrimp Nigiri; Octopus, Yellowtail & Tuna Sashimi; Tuna and Yellowtail Handroll; and California Roll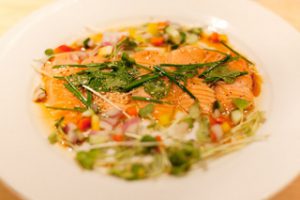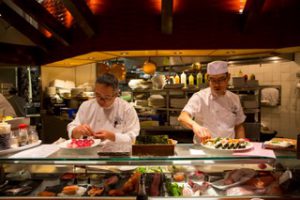 Dinner, 5 – 10 pm
Reservations for Chef's Table, Private Dinner Party or Parties of 5 or more
Flights:
Sake ($25)
Signature Cocktails:
Den Fashioned with Haibiki Japanese Whiskey
Den Mule with Sushi Den Sake
Signatures:
Kobe Beef Kushiyaki
Grilled Kama
Miso Black Cod
Tuna Tataki Salad
Noodles, including Duck Udon, Tempura Udon and Tempora Soba
Signature Rolls, including Aburi Bincho, New Style Salmon, Red Dragon and Kobe Beef
Signature Nigiri, Sushi and Sashimi