26 Jun

Juniper on the Water fires up Independence Day with 4 days of BBQ, Beer and Blues!

Juniper on the Water is set to celebrate Independence Day, Saturday through Tuesday with a coastal twist on BBQ, including baby back ribs, buffalo chicken wings, black and blue oysters, and live blues!

The restaurant is stop H7 on the Hallandale / Hollywood water taxi, making your visit even sweeter with a boat ride.

 Catch the fireworks with a view from the patio.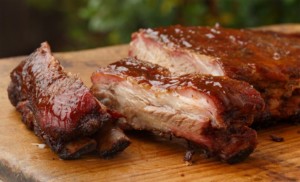 Available Saturday, July 1 through Tuesday, July 4, a la carte specials include:
Baby Back Ribs 
Guava BBQ sauce, cheddar & jalapeno cornbread muffin, coleslaw
 Beer Braised Chicken Wings
 Buffalo sauce, house-made buttermilk ranch, pickled carrots
 Mac n' Cheese Gratin 
Four cheese mornay, panko bread crumbs, parmesan
 Black and Blue Oysters
 Maytag blue cheese, blue point oysters
 For reservations visit juniperonthewater.com or call 954-544-3370.