13 Jul

Bianca Coletti Opening 6th Annual Peroni Emerging Designer Series

Bianca Coletti is a dynamite Miami-local swimwear designer, who combines her love of the beach and wanderlust spirit into her designs.

Her swimwear is also European-inspired, which includes classic silhouettes and signature cut bottoms. 

Coletti will be opening the 6th annual Peroni Emerging Designer Series, during this year's Miami Swim Week. The show will be presenting 10 finalists showcasing their Italian-inspired designs, and will feature 2016 Winning Designer, Sea Jasper.

Show will be held Thursday, July 20 at The Nautilus Hotel in Miami Beach at 8 pm.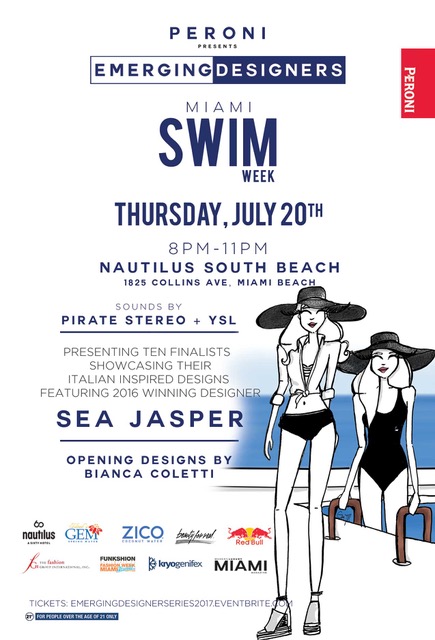 To RSVP, visit https://www.eventbrite.com/e/6th-annual-emerging-designer-series-presented-by-peroni-tickets-35612093731.
To shop Bianca Coletti's swimwear line, visit www.biancacolettiswim.com.