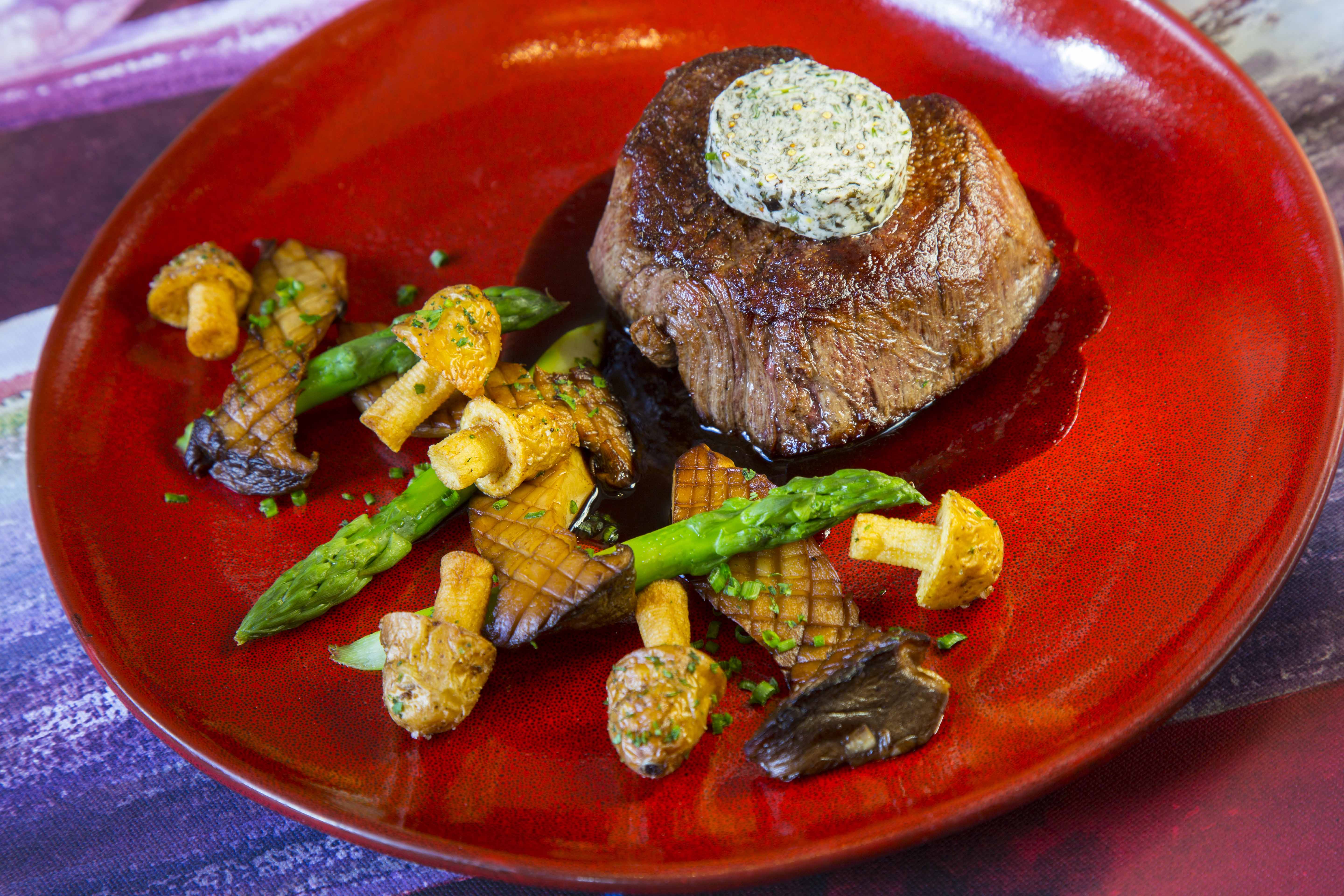 06 Jun

ESSENSIA AT THE PALMS HOTEL & SPA SERVES UP FATHER'S DAY SPECIALS

Essensia Restaurant at The Palms Hotel & Spa and Chef de Cuisine, Ilde Ferrer serves up a natural gourmet culinary approach to Father's Day.

Working withlocal suppliers and specialty purveyors such as Buck Head Beef, Harpke Family Farms, Joyce Farms Poultry, KSS Farms, Michael Borek Farms, Moulard Breed Duck, and Serious Cow, round out the brunch, lunch and dinner menus June 15 to 17.

For the Carnivore

Friday through Sunday, Father's Day lunch and dinner menu specials include:

Grilled 16 oz. Korean Chile Rubbed Ribeye + Glass of Craft Beer $49.00 ++

Certified Angus Beef, Charred Broccoli, Caper Relish, Bread Crumbs, Sweet Soy Demi-Glace, Yukon Potato Puree, Crispy Leeks

Weekend Whiskey and Bourbon Specials

$10 Stillhouse Black, Larceny, Stranahan's, Jim Beam Rye

Weekend Premium Scotch and Irish Whiskey Specials

$12 Chivas, Benriach 10yr, Benromach, Red Breast Irish


For restaurant reservations, please call 305.908.5458 or visit website.

For the Yogi

Father's Day Sunday brunch includes:

A full day of wellness, brunch and relaxation nestled in the stunning garden grounds, for $59.00++ per person.  Guests also receive full pool and beach access for the day and a 20% spa discount.

Kicking off at 10 am, a 60-minute Vinyasa yoga session is held in the garden followed by a prix-fixe brunch at Essensia. The extensive menu offers a choice of two breakfast favorites or appetizers, or a main course, plus a dessert and drink. Full menu here.

Create a full day celebration with a Beach Cabanita, and full pool and beach access with a 20% spa discount, for $158.00++ for two guests.

To reserve your spot call 305-908-5428 and mention "Zendays".  For more information, visit the event site.