02 Jul

Spa.Spice.Sun at The Palms Hotel & Spa

 The Palms Hotel & Spa in Miami Beach, launches its best discounts of the year with three months of Spa.Spice.Sun running from July to September. 

The Palms AVEDA Spa is nestled in an environment where beauty works in harmony with "the greater web of life and with nature." The oceanfront resort delivers a unique emphasis on health and total wellness, with green practices and environmental awareness at the center of each guest experience. 

An organic "Chef's Garden" is on property and the Aveda Spa's aroma sensory journey incorporates fresh herbs, such as mint, rosemary and lavender. Guests are invited to indulge in the aroma steam room with cool plunge shower, indoor / outdoor relaxation area with ice fountain, all-day pool and beach access, and a complimentary glass of bubbly before or after each therapy. 

July, August and September spa specials include:

Body Revival (50 minutes) $109 (Reg. $165)

50 minute Aveda Aroma Massage with a hot stone add-on for a specific focus area

for added relief

Body Bliss (80 minutes) $139 (reg. $215)

80 minute Aveda Aroma Massage with an added- on foot masque

(Choice of peppermint or tropical masque)

De- Stress Ritual  (110 minutes) $199 (reg. $300)

80 minute Stress Fix Body Massage

30 Minute Stress Fix Body Scrub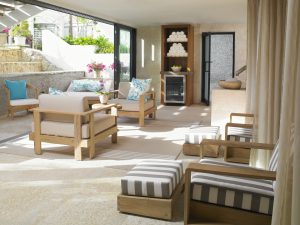 Essensia at The Palms Hotel & Spa's Miami Spice menu showcases the taste of Chef Ferrer's beautiful menu, and will be offered for brunch, lunch and dinner. The majority of items are vegetarian / gluten-free / vegan / dairy-free or nut-free.
Menu items include Faroe Island Salmon Poke with avocado, tomato and cucumber; Watermelon & Feta salad with spinach, red onion and chives; Grilled Churrasco with pommes frites, chimichurri and garden parsley salad; and Passion Fruit Key Lime Tart with graham cracker crumble and Key lime sorbet.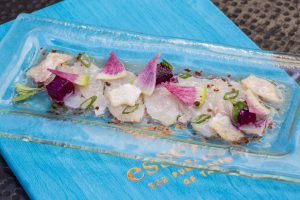 Combine Spa & Spice deals:
Purchase 50-80 Min Miami Spa Treatment + Miami Spice Lunch/Brunch = Get Free Glass of Bubbly or Wine (at Essensia or Beach)

Purchase 110+ Min Miami Spa Treatment + Miami Spice Lunch/Brunch = Get Free ½ Day Usage of Beach Cabanita for two
The Package: $222 + tax & tip for the Spa, Spice & Sun combo
The Deal: Book a 110+ minute Miami Spa Month Treatment ($199) + Miami Spice Lunch/Brunch ($23) and enjoy complimentary half-day usage of a beach cabanita, (four hour usage for two persons, with reservation after 10:30 a.m.), as well as pool access.
*Please note that this offer will only be available Monday-Friday.
The Palms Hotel & Spa is located at 3025 Collins Avenue, Miami Beach, FL 33140. For reservations, call 305-534-0505 or visit thepalmshotel.com.