04 Sep

Miami Spice 2018: Our Top Picks

A foodie in Miami's favorite time of the year: Miami Spice! Running through September 30, enjoy three-course meals at some of the hottest restaurants in the city. Prix-fixed menus are $23 for lunch/brunch and $39 for dinner. Here are some of our favorites: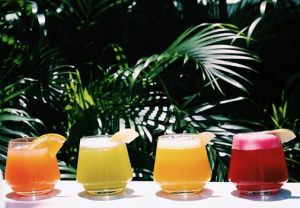 This vegan-chic restaurant makes eating healthy SO easy. The menu includes, Banana Bread, Avocado Toast, Tofu Scramble, Falafel Tacos and Charcoal Soft-Serve. To booze up your meal, you can add on bottomless margaritas ($35 per person) that our made with cold-pressed juices. 
*Menu offered Saturdays and Sundays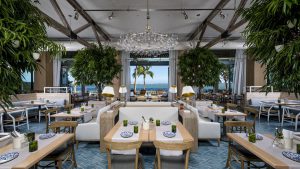 Michael Schwartz's love letter to Miami is infused with Latin American flavors and waterfront views. Menu includes, Romanesco Cauliflower Fritters, Shrimp Ceviche, Arroz Verde, Charred Ribeye, White Chocolate Brownie and Dulce Flan.
*Menu offered Sunday – Thursday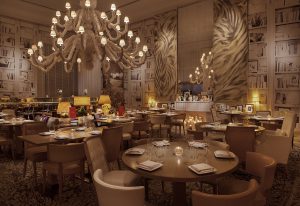 Our next two favorites are best for big groups and LOTS of sharing. At The Bazaar, you can choose one appetizer, three entrees and one dessert. Some of the options include, Bao con Lechon, Bagels and Lox, Patatas Bravas, Yuca 'Churros', Cuban Coffee Rubbed Churrasco, Fish En Papillote, Key Lime Pie and S'mores Chocolate Cake.
*Menu offered Sunday – Thursday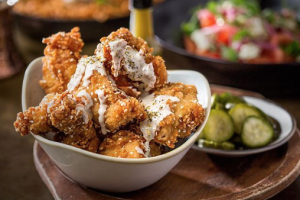 At this gorgeous Miami Beach restaurant, enjoy two appetizers, one entree, one side and one dessert. Some of our favorites were, Lamb Ribs, Shakshouka, Creamed Spinach Pide, Snapper Crudo, Middle Eastern Fried Chicken, Byblos Burger, Shortrib Kebab, Rock Shrimp Rice, Pizzelle and Loukoumades.
*Menu offered every day