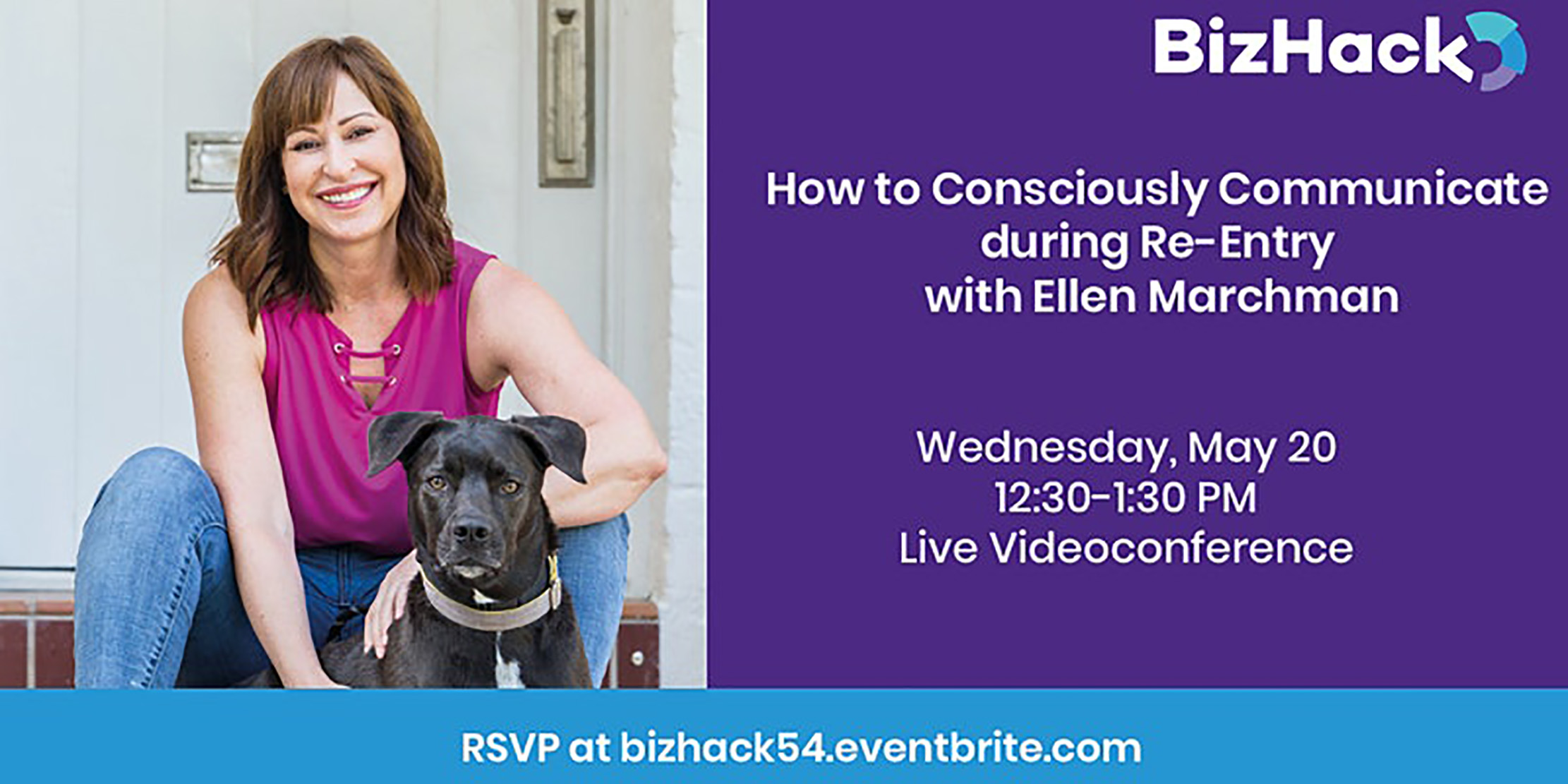 19 May

How to Consciously Communicate during Re-Entry

We are NOT in this together, we are in the same storm but not in the same boat. That's how Bruce Turkel started his BizHack Live Seminar last Wednesday.

This difference in experience is particularly stark when it comes to reopening businesses. Adapting to the "new normal" will be more challenging for some businesses than others.

On Wednesday, May 20, Ellen Marchman, will provide a compass and map to consciously communicate during the re-entry during a free live seminar from 12:30 to 1:30 pm EDT.

Ellen Marchman has 20+ years in the communications industry and founded her company, Get Ink PR, in 2005, specializing in luxury and hospitality clientele, with in-depth crisis communication strategies.

During the webinar, Ellen will be in conversation with Dan Grech, the founder of BizHack Academy and host of the #BizHackLive webinar series. She will share concrete communication tools to strengthen client longevity, foster business partnerships, and grow mutually enriching relationships.

Studies have shown that better communicators get paid more, are happier, have less stress, and elevated business (and personal) relationships. In addition, organizations that are the best in engaging their employees and clients achieve earnings-per-share growth more than four times that of their competitors.

"We all need to be prepared for what's to come and we can't lose the value of connection in re-entry," Marchman says. "Conscious communication is talking and listening with intention. This starts with who you choose to be. You can shape the conversation's results with what you say and how you say it."

Don't miss her live webinar this Wednesday, May 20 at 12:30 pm.