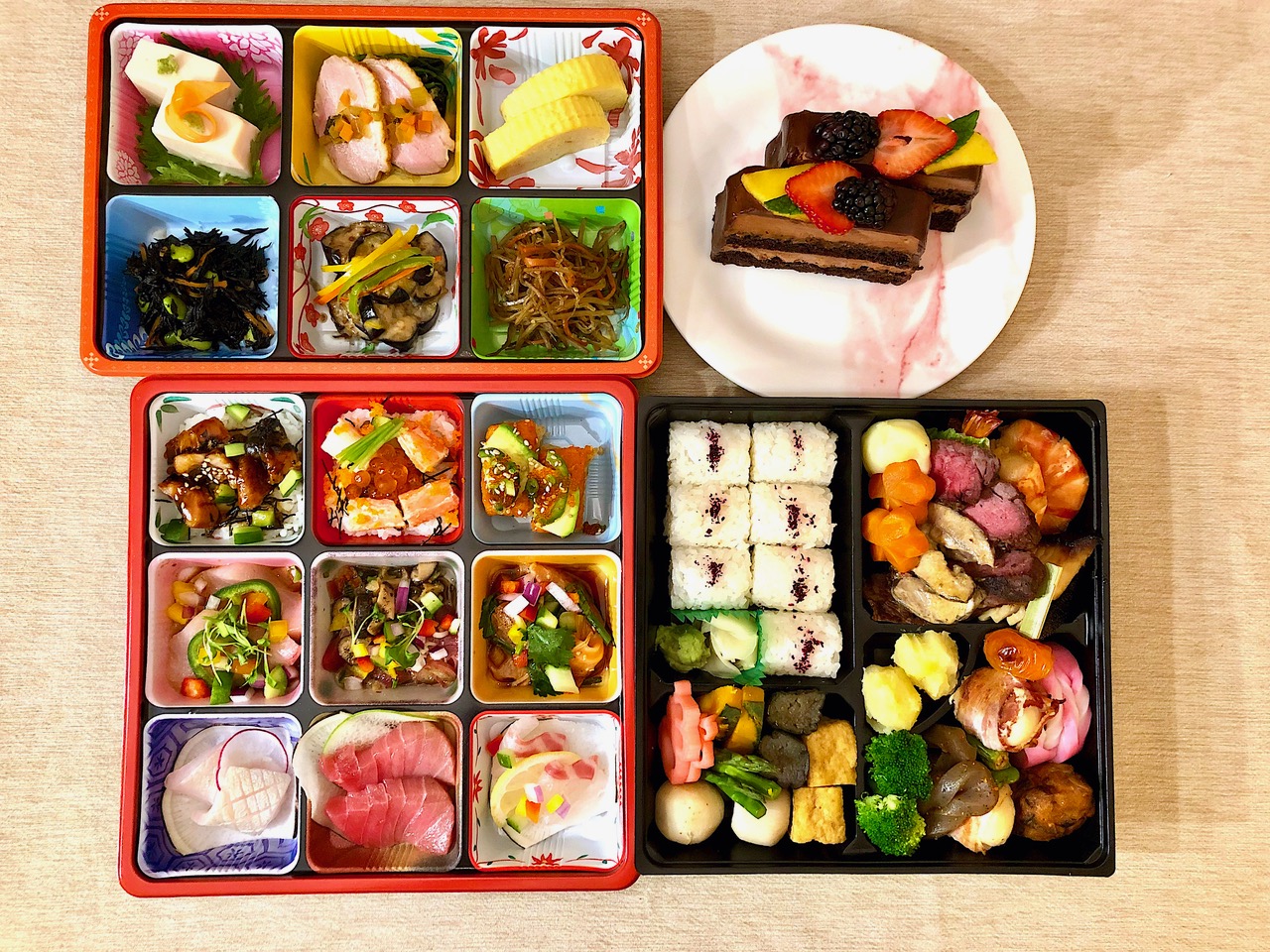 22 Dec

"The Holiday" – A Deluxe Culinary Journey to Japan from Sushi Den

All we want for Christmas is Sushi Den's latest and unique creation.

Consistently upping the sushi scene, Toshi and Yasu Kizaki celebrate Sushi Den's 36th anniversary on December 24th with a limited masterpiece.

"The Holiday" bento box is a delicious and distinct creation from Toshi Kizaki, that takes you on a Japanese culinary journey directly from your home.

Perfect for Christmas Eve, home celebrations, New Year's Eve, and welcoming 2021, this extraordinary Bento combines all your favorite sushi, sashimi, seafood, and izakaya-style items, plus dessert.

The limited-edition bento box will be available December 23 – 31 (not available on the 25th as the restaurant will be closed) and January 1 and 2. "The Holiday" serves 2 people.

Due to fluctuations at the fish market, approximate pricing is $140++

48-hour advanced notice necessary

"Patio Pick Up" times: 5 pm or 6 pm

Ordering details here.